Our staff's commitment to you
Our staff is committed to providing support, compassion, information, and direction as needed to all members of our community, their families, and friends who are dealing with loss and grief.
Adams Funeral Home & Cremation Service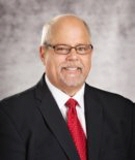 Brian D. Snider
Funeral Director, Preneed Insurance Agent
Brian grew up in Ames and is a 1974 graduate of Ames High School. Brian served in the United States Navy and is a Vietnam Veteran. He attended DMACC Community College and then returned to graduated from DMACC in the College of Mortuary Science. Brian has been a licensed funeral director in the State of Iowa since 2008. Brian has served the Ames community for over 35 years, 24 years with the City of Ames overseeing the Ames Municipal Cemetery and 11 years in funeral service. Brian is a Licensed Life Insurance agent which allows him to better serve families with prearranging funerals and has many years of experience in assisting families with cemetery memorials. He is a member of the American Legion, Elks Lodge, Moose Lodge and the First "E" Free Church in Ames. Brian is married to Mary Kay Little, who is also from Ames, and they have three children, Brooke, Ethan and Keith. They also have three grandchildren, Austin, Mackenzie and Oliver. Brian enjoys smoking meat in his backyard and riding his Harley when time allows.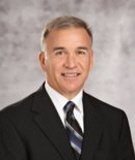 Galen G. Crawford
Office Manager
Galen graduated Iowa State University in 1985 with a Bachelor of Science degree in Agricultural Business. He worked in the swine genetics industry with varied experiences in production, management and sales. Galen joined Soderstrum Funeral Home in Story City in 1999 has been involved with all aspects of funeral service. He is currently the Office Manager at Adams Funeral Home with responsibilities in accounts payable/receivable and payroll and also assists families with writing obituaries, designing funeral folders and producing slideshows. He lives in Ames with his wife, Jodi. They have four grown children and one grandson. Galen spends his free time training for and competing in triathlons and marathons and enjoys boating, skiing, camping and riding RAGBRAI. Galen attends Harvest Vineyard Church in Ames and is a commissioned Stephen Minister.
Soderstrum Funeral Home - Story City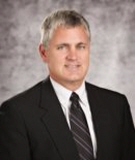 Marcus J. Soderstrum
Owner, Funeral Director
Marcus James Soderstrum was born October 28, 1965 to Dennis and Karen Soderstrum in Story City, Iowa. He graduated from Roland-Story High School in 1984, Iowa State University with a degree in Finance in 1988 and Worsham College of Mortuary Science in Chicago in 1990. Marc and Michelle lived in Ottumwa from 1990 and moved to Roland in 1995. Marc is a member of Bergen Lutheran Church in Roland, Story City Kohinoor Masonic Lodge, vice president of the Roland Area Development Corporation and is currently vice president of the school board for the Roland-Story Community School District. He is also involved with helping out at Roland-Story sporting events for football and basketball. Marc's wife, Michelle, is a second grade teacher at Roland-Story Elementary School. They have three children, Madison, who will be attending John Hopkins in Baltimore in May; McKinzie, a junior at Iowa State University; and Mia, a junior at Roland-Story High School.